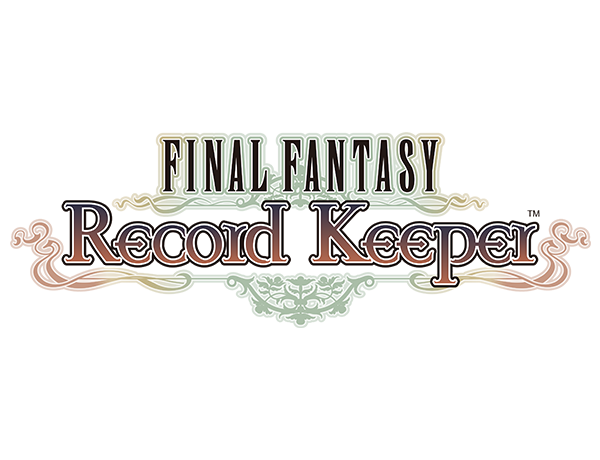 FINAL FANTASY Record Keeper's holiday campaign is now underway!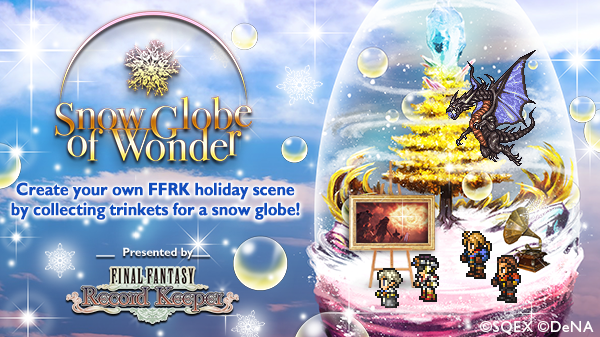 Get into the spirit of the season by collecting small trinkets of FINAL FANTASY heroes and summons to decorate your Snow Globe of Wonder! There are five types of trinkets you can collect in the duration. But choose carefully--once you have set your trinkets, they can't be switched!
To start off, you can choose from a set of hero statues to place in your snow globe. New trinkets will be unlocked each day, so be sure to check back to gather more and share your winter snow globe on social media!
Duration (PST):
11:00 AM 12/20 〜 Hero Statues Vol. 1
11:00 AM 12/21 〜 Summon Statues
11:00 AM 12/22 〜 Hero Statues Vol. 2
11:00 AM 12/23 〜 Mini Record Paintings
11:00 AM 12/24 〜 Music Box (BGM)
All players will also receive valuable in-game rewards based on the number of trinkets collected by campaign participants!
Reward Milestones:
-1000 trinkets collected: 1 Mythril, 1 Major Growth Egg
-2000 trinkets collected: 2 Mythril, 1 Stamina Potion
-3000 trinkets collected: 3 Mythril, 2 Giant Scarletite
Reach all of the milestones to get lots of gifts for your heroes!
The next set of trinkets for your snow globe will be unlocked tomorrow, so be sure to check the special site, and may your holiday season be filled with wonder!
You can visit the Snow Globe of Wonder special site below: http://snowglobe.finalfantasyrecordkeeper.com/
FINAL FANTASY: Record Keeper is available as a free download on the App Store for iPhone, iPad and iPod Touch and on Google Play for Android devices.