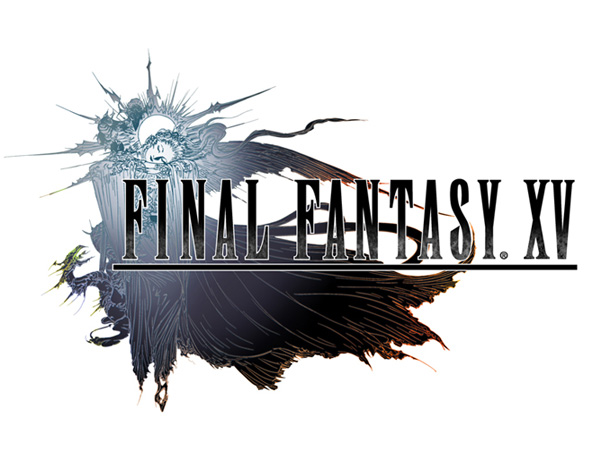 Fans can now pre-order FINAL FANTASY® XV WINDOWS EDITION in advance of its March 6 release on STEAM®, Origin and Windows 10. A benchmark tool and instructions to help players optimize their PCs in preparation for launch are also now available here. http://www.jp.square-enix.com/ff15/PC/benchmark/en
Pre-orders through STEAM, Origin and Windows 10 will include receive pre-order bonuses:
Pre-order through Microsoft Store:
The bonus "FFXV Powerup Pack," containing "Dodanuki," a sleek sword created by a bladesmith, reducing enemy defense with each slash. The pack also includes 10 phoenix downs and 10 elixirs.
Pre-order through STEAM:
The bonus "FFXV Fashion Collection," containing a selection of T-shirts for Noctis to wear.

EPISODE GLADIOLUS Tee enhances strength
EPISODE PROMPTO Tee accelerates HP recovery rate
EPISODE IGNIS Tee increases critical hit rate
COMRADES Tee increases maximum HP
Pre-order through Origin:
The bonus "FFXV Decal Selection," containing an array of colorful decals for the Regalia car celebrating Gladiolus, Prompto and Ignis, along with the men and women of the Kingsglaive.
Full details regarding the pre-order bonuses are available here: http://sqex.to/FF15PC. More details regarding early purchase bonuses, which are additional to the pre-order/purchase bonuses listed above, will be announced at a later time.
FINAL FANTASY XV WINDOWS EDITION features:
Expanded Map: Insomnia City Ruins – all-new side quests and enemies such as Cerberus and Omega will be available through the expanded map of the Crown City of Insomnia. Players can also take on a battle with the Rulers of Yore.


A fully-controllable Royal Vessel boat, expanding the world of Eos and allowing players to explore the area between Cape Caem and Altissia. Players will also be able to fish aboard the vessel and discover new fish and recipes.


A new accessory that can activate the new action "Armiger Unleashed" - players will be able to unleash powerful attacks while the Armiger is summoned. After collecting all of the royal arms, players will be able to find an accessory in an unidentified part of the world, enabling access to Armiger Unleashed.


A new first-person camera mode, allowing players to experience the game from Noctis' perspective.


More than a dozen pieces of downloadable content including weapons, Regalia car skins and item sets.


All current season pass content including:

EPISODE GLADIOLUS

,

EPISODE PROMPTO

,

MULTIPLAYER EXPANSION: COMRADES

and

EPISODE IGNIS

.


Archive – players can review the "Cosmogony" stories scattered throughout the FINAL FANTASY XV world. Additional local myths and legends will also be placed in various new locations. Through them, players will be able to obtain more information about the world.


Quest to obtain and Strengthen Regalia Type-D
FINAL FANTASY XV WINDOWS EDITION supports Native 4K and 8K resolutions with HDR10 and DOLBY ATMOS® along with ongoing mod support. Minimum, recommended and 4K HDR PC specifications for players looking to enjoy the ultimate experience on PC are outlined below.
Minimum Specs
Recommended Specs
4K HDR Specs
OS
Windows® 7 SP1
Windows® 8.1
Windows® 10 64-bit
Windows® 7 SP1
Windows® 8.1
Windows® 10 64-bit
Windows® 10 64-bit Fall Creators update
CPU
Intel® Core™ i5-2500(3.3GHz and above)
AMD FX™-6100(3.3GHz and above)
Intel® Core™ i7-3770(3.4GHz and above)
AMD FX™-8350(4.0 GHz and above)
Intel® Core™ i7-7700(3.6GHz and above)
AMD Ryzen™ 5 1600X(3.6GHz and above)
Graphics Card
NVIDIA® GeForce® GTX 760
NVIDIA® GeForce® GTX 1050
AMD Radeon™ R9 280
NVIDIA® GeForce® GTX 1060 6GB VRAM
Radeon™ RX 480
NVIDIA® GeForce® GTX 1080 Ti
Main Memory
8GB
16GB
16GB
Screen Resolution
720p
1080p
4K(2160p)
Hard Disc Free Space on SSD
OVER 100GB
OVER 155GB
Sound Card
DirectSound® Sound Card, Windows Sonic or Dolby Atmos
DirectX®
DirectX 11
Other
DVD-ROM/DVD-ROM Drive*, mouse, keyboard, gamepad**
*A DVD-ROM Drive (one-sided 1 layer / 2 layer) is required
**Game is compatible with gamepad but not required
*Note if the customer's computer doesn't meet the operating environment requirements, or even in the case that it does meet the environment requirements and recommended requirements, there will be cases where the operations may not function correctly due to the combinations or compatibility between each of the drivers, hardware and software.
*Note that the physical version disc is an installer only. Internet connection as well as STEAM account registration is required in order to play the game. Any internet access fee or connection fee must be covered by the customer.
FINAL FANTASY XV Official Site