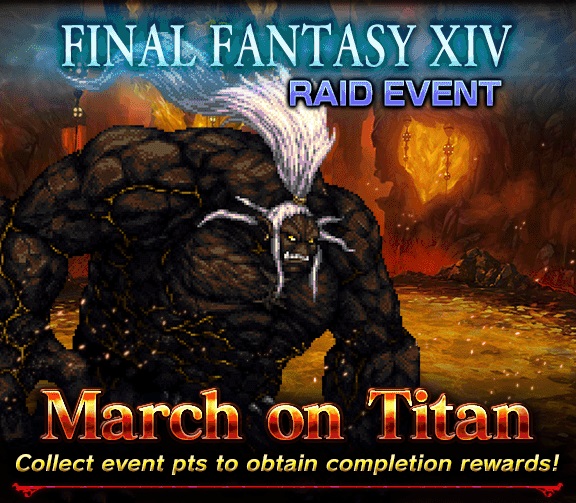 Eorzea, a land full of adventure. Many an explorer, each traversing their own path, have laid their marks on this land so teeming with life.
Within this realm, however, exist fearful gods who feed upon the very land itself. They are known as "primals."
Now, once more in the dimensional vortex, a "primal" has appeared.
Titan, Lord of Crags. Though legend speaks of him as a gentle god, it is said that once he enters into battle, like a mountain he moves upon the land, shaking the very earth with his "Earthen Fury."
Can Rain and his friends withstand the power of the tremendously powerful god...?
Event Period:
Friday 6/2 1:00 - Friday 6/16 0:59 PDT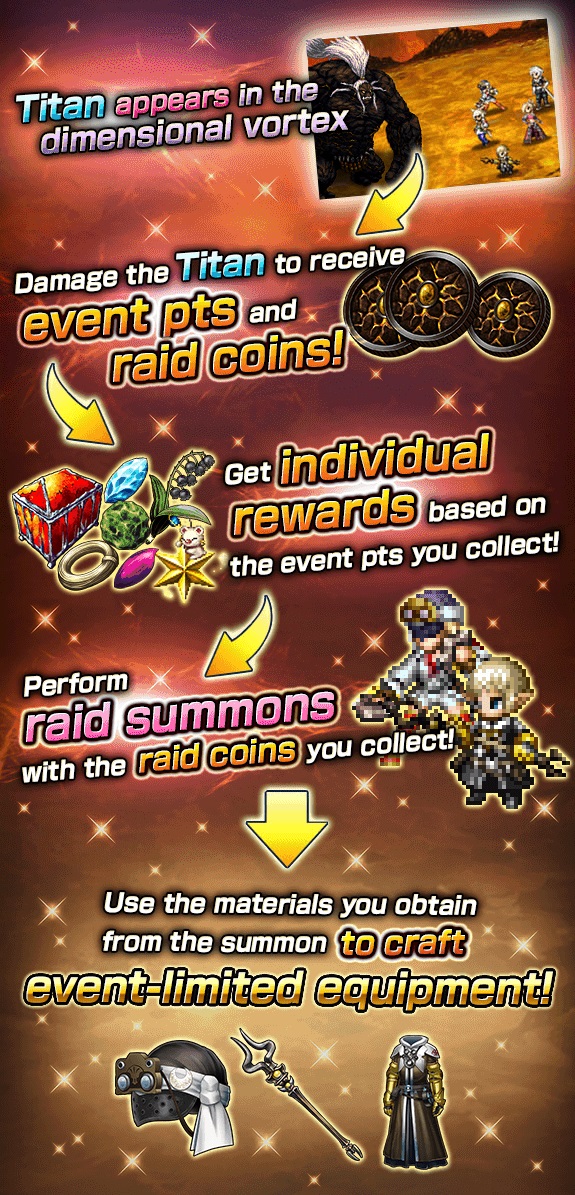 Collect Titan raid coins to receive materials for awakening units and making equipment!
Since the game's launch, FINAL FANTASY BRAVE EXVIUS has been downloaded more than 20 million times by players around the world. The mobile RPG is available now as a free-to-play app (with in-app purchases) through the App Store, Google Play and on the Amazon App Store. The game is available in six languages: English, German, French, Spanish, Chinese (traditional) and Korean.