Newcomers and fans alike are invited to dive into the magnificent world of Ivalice today with the release of FINAL FANTASY® XII THE ZODIAC AGE™ for the PlayStation®4 computer entertainment system. This title introduces a multitude of modern advancements, including not only remastered HD graphics and soundtrack, but also a revamped battle system and more, making FINAL FANTASY XII THE ZODIAC AGE the definitive version of a beloved series classic.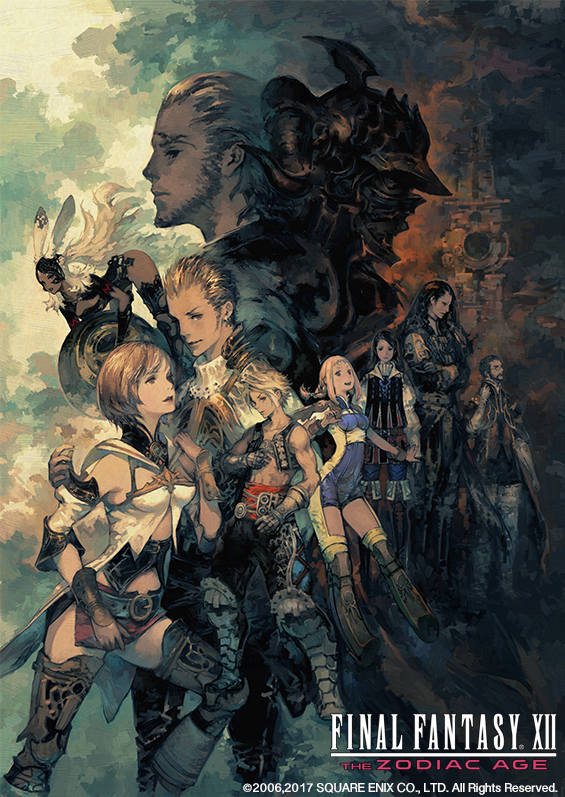 FINAL FANTASY XII THE ZODIAC AGE features the unique and innovative gambit system, now updated and joined by the brand-new Zodiac Job System, which overhauls the original License Board system and gives players the ability to develop two of 12 jobs for each character. These updates, alongside the newly implemented speed mode, auto-save functionality, and shortened loading times, players will be able to experience a grand adventure that spans the world of Ivalice in an entirely fresh and improved way.
The FINAL FANTASY XII THE ZODIAC AGE Collector's Edition is available exclusively on the Square Enix Online Store for $199.99 and features a Judge Magisters Mini Bust Set, exclusive artwork, Art Card set and more in addition to the base game. The Limited Edition is also available at select retailers for $49.99, while supplies last.
Square Enix Online Store (NA)
Square Enix Online Store (EU)
About FINAL FANTASY XII
Originally launched in 2006 for the PlayStation®2 system and known for introducing many landmark features to the FINAL FANTASY series, FINAL FANTASY XII takes place in the grand world of Ivalice, where the small kingdom of Dalmasca is caught between warring empires Archadia and Rozarria. The lone heir to the Dalmascan throne, Princess Ashe has devoted herself to forming a resistance to liberate her homeland while Vaan, a young thief, dreams of flying free in the skies. The story begins when these two fated individuals meet, changing the destiny of the world's greatest nations.
Official site