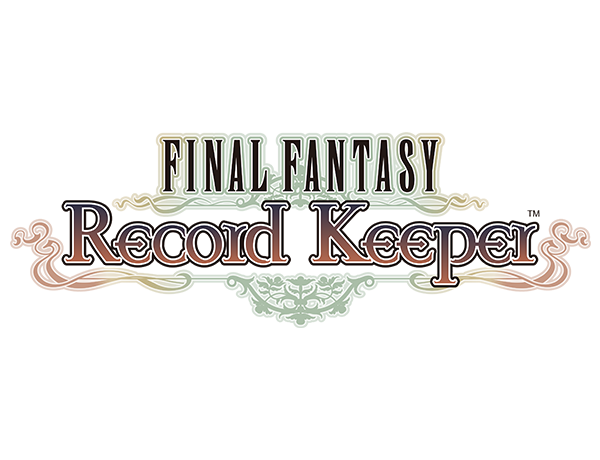 Today, a FINAL FANTASY Record Keeper collaboration with the wildly popular Action RPG KINGDOM HEARTS was announced on the public website for the D23 Expo Japan 2018, a fan convention at the Tokyo Disney Resort®!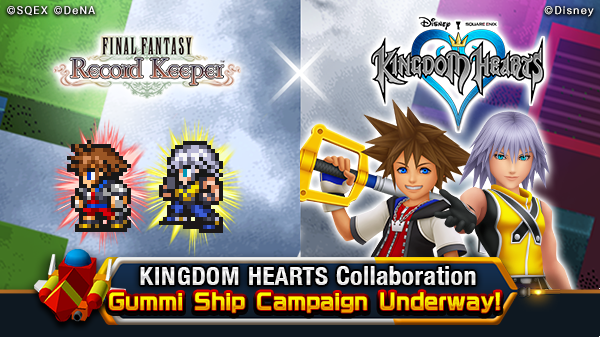 You can view the official announcement here:
Go to FF Videos
A special collaboration website is also available with a KINDGOM HEARTS minigame! Board the Gummi Ship and aim for a high score as you shoot down the enemy Heartless ships to clear the mission. You'll start out with the Kingdom model, and new ship models will be added each day!
KINDGOM HEARTS Union χ [CROSS] players can join in the fun as well! Players for both games will receive valuable in-game items based on milestones!
A login bonus for FFRK players is expected to be distributed on 2/22 PST. The more milestones reached, the more rewards you can earn, including a 5* piece of equipment, the Kingdom Key (KH)!
Please check the special site to see which in-game items you'll receive for each milestone!
Try to get lots of points to obtain these milestone rewards!
Campaign Duration:
1:00 AM 2/10 ~ 6:59 AM 2/16/2018 (PST)
You can visit the KINDGOM HEARTS collaboration special site here.
FINAL FANTASY Record Keeper is available as a free download on the App Store for iPhone, iPad and iPod Touch and on Google Play for Android devices.