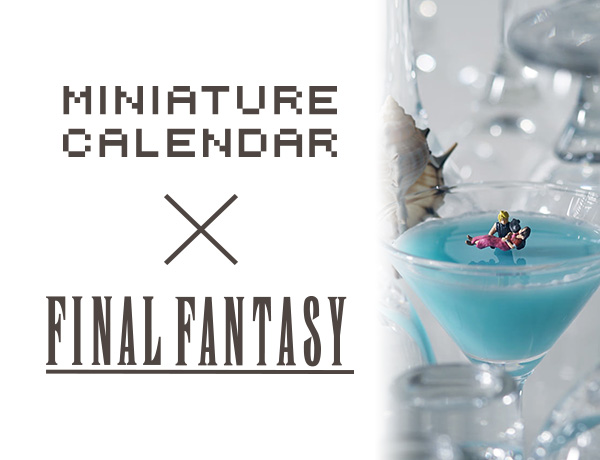 Miniature diorama artist Tatsuya Tanaka meets FINAL FANTASY! The installment was created especially for the FINAL FANTASY 30th ANNIVERSARY EXHIBITION "Memories of You"!
Check out his work on the following social media platforms:
- A message from Tatsuya Tanaka -
I love FINAL FANTASY. I've played everything in the main series other than the online titles. I haven't spent as much time on games as I used to since I started working, but I never miss out on a new FINAL FANTASY game. I'm sure I'm one of many who makes time for this special series in their busy lives.
I'm thrilled and honored to be a part of the FINAL FANTASY 30th anniversary collaboration project. I look forward to incorporating FINAL FANTASY in to my artwork for the next year.
- What is a miniature calendar? -
Everyone must have had similar thoughts at least once. Broccoli and parsley might sometimes look like a forest, or the tree leaves floating on the surface of the water might sometimes look like little boats. Everyday occurrences seen from a pygmy's perspective can bring us lots of fun thoughts. I wanted to take this way of thinking and express it through photographs, so I started to put together a "MINIATURE CALENDAR." These photographs primarily depict diorama-style figures surrounded by daily necessaries. Just like a standard daily calendar, the photos are updated daily on my website and SNS page, earning it the name of "MINIATURE CALENDAR."
Jump to the FINAL FANTASY 30th Anniversary site here.