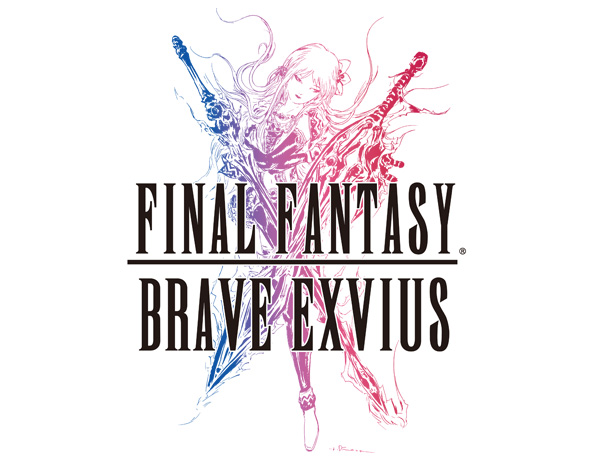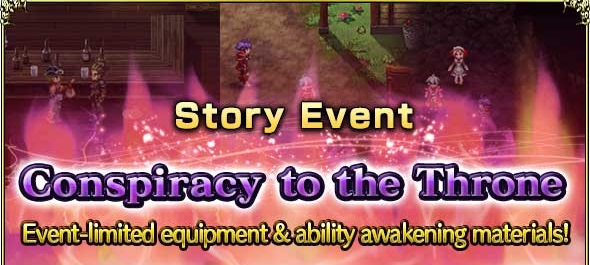 Event Period
Friday 4/13 01:00 - Friday 4/27 00:59 PDT
Introducing a new FFBE story event!
1. Participate in the event!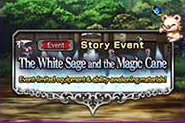 The event can be accessed via the story event banner on the Home screen.
2. Select an area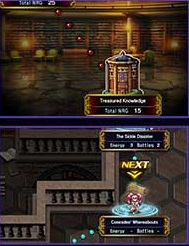 Select an area from the event map.
After choosing a party and selecting a companion, proceed to thearea map.
* HP/MP are transfered across area maps until all quests have been cleared, and items and parties cannot be changed.
3. Select a stage then clear quests in order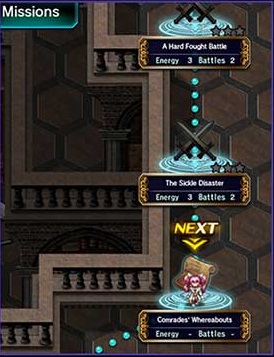 You will proceed to an area map once you have selected an area. There are between five to ten stages, all of which must be cleared. Clear all stages to clear the area.
4. Get various rewards!

There are various missions in each area. By clearing an area map having accomplished any of these missions, you can obtain various rewards such as limited equipment, ability awakening materials and more.
5. Continue to the next area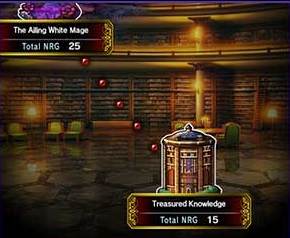 By clearing all stages in one area, the next area will be unlocked. Clear all areas to watch the story unfold.
Stage types
Each area map has between five and ten stages which must be cleared in order.
There are two types of stages, one being battle stages in which a battle occurs, and the otherbeing scenario stages in which story scenes play out.
The type of stage can be determined by the icon which is displayed.
Details are as follows.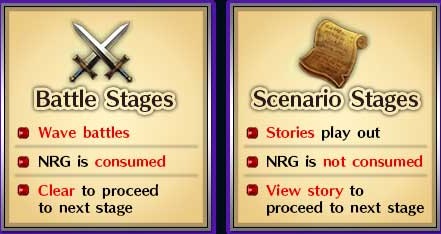 Rewards① Obtain crysts
Crysts are new materials than can be used to awaken a unit's innate abilities.
Use the crysts you obtain by completing missions to awaken your unit's abilities!
* Ability awakening materials can also be rarely obtained as dropped items.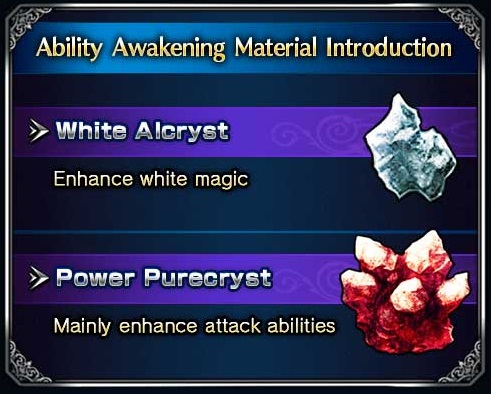 Rewards② Obtain limited equipment
There are missions during boss battles which offer limited equipment. Complete these missions to obtain these limited rewards!
Advance the story to obtain event limited equipment!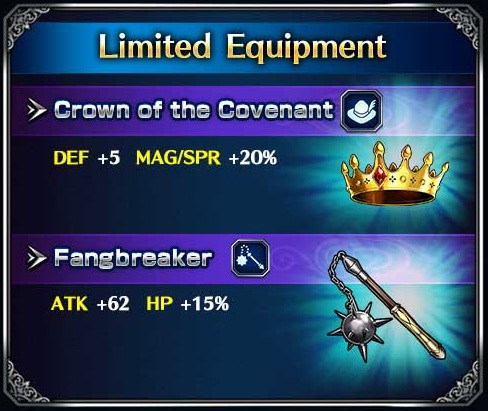 Receive a unit as an area completion reward!
* Cannot be obtained from the rare summon.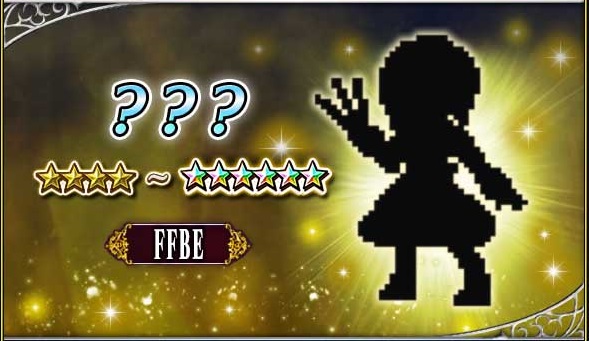 Try out some new characters!
You can take along story event cgaracters, same as those which will be added to the rare summon on the same day, along as companions on quests.
Take advantage of this chance to try out new characters.
* Only select units can be taken on any given quest.
* Units can only be taken as companions on story event quests.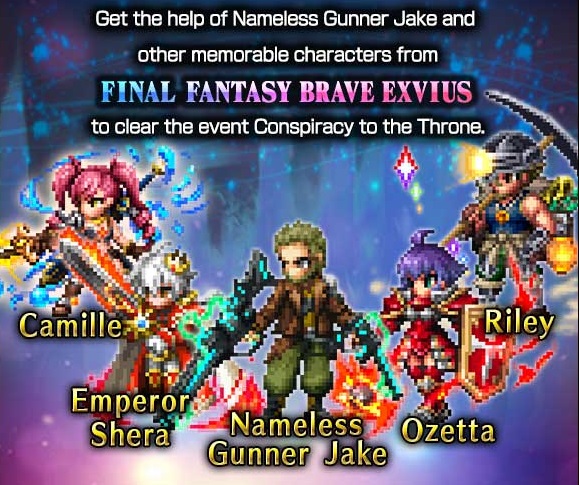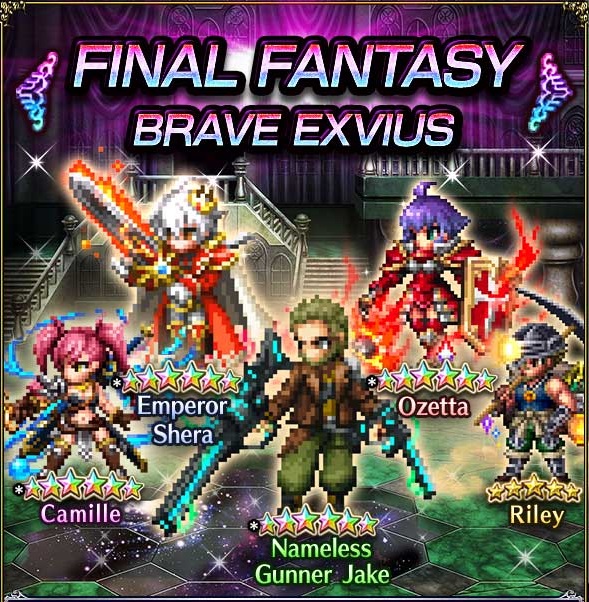 Units Nameless Gunner Jake, Emperor Shera, Ozetta, Camille and Riley are on their way!
Drop rates increased starting on April 13th!
Major boost to drop rates from:
Friday 4/13 01:00 - Friday 4/27 00:59 PDT
Heroes new and old join the fray in the world of FINAL FANTASY BRAVE EXVIUS!

* Maximum summon rarity is 5★. 6★ available through awakening.
** Stats are derived from MAX stats, at highest rarity, and also include all innate abilities.
*** These units will be added to the EX and 10+1 summon pools without any increase in drop rates.
**** Select trust master rewards are not stackable.
FINAL FANTASY BRAVE EXVIUS is available now as a free-to-play app (with in-app purchases) through the App Store, Google Play and on the Amazon App Store.
This title is developed as a collaboration between SQUARE ENIX and gumi Inc. (developer of the hit title >Brave Frontier). The game is available in six languages: English, German, French, Spanish, Chinese (traditional) and Korean.
FINAL FANTASY BRAVE EXVIUS official site
FINAL FANTASY BRAVE EXVIUS Twitter