What is the FF Portal App?
"FINAL FANTASY Portal App" is a general portal app for your smartphone that gives you access to the latest information on FINAL FANTASY games, books, music, merchandise, events, and more!
Check out information on new titles, watch videos, or find out about exclusive content and deals!
Get important updates!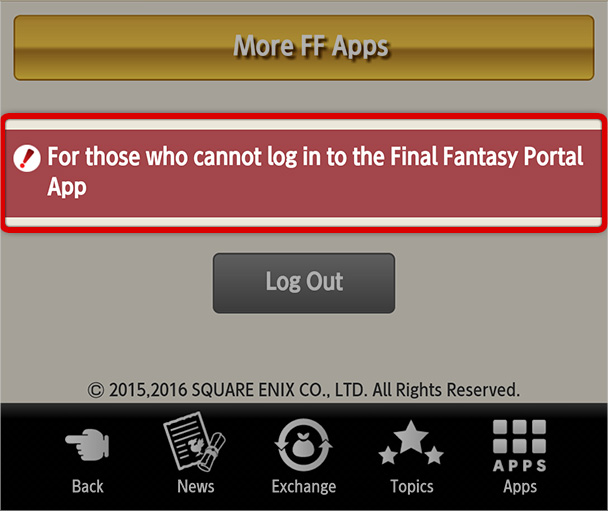 Be sure to check the bottom portion of the top page to see bug notifications and more updates regarding FF mobile titles.
FINAL FANTASY & FINAL FANTASY II (Portal Version)
The timeless classics "FINAL FANTASY" and "FINAL FANTASY II" are available as in-app games for the FF Portal App!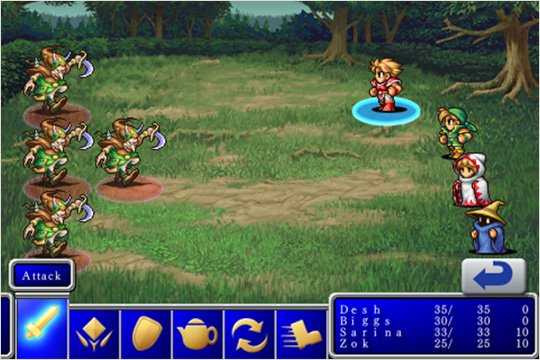 1. To launch the game, tap the Apps button on the FINAL FANTASY Portal App top page.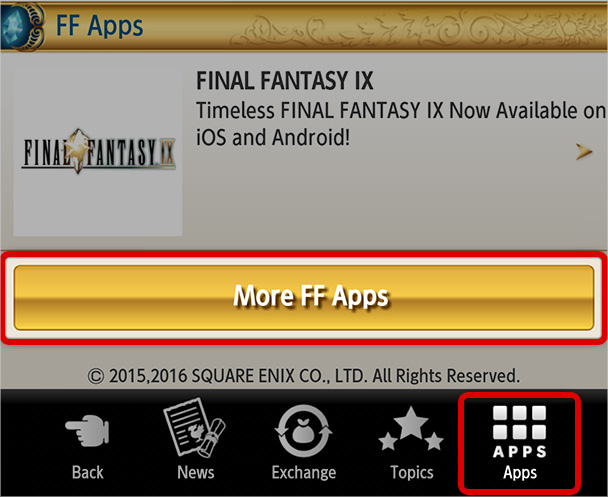 2. Select FINAL FANTASY (Portal Version) or FINAL FANTASY II (Portal Version) from the App List.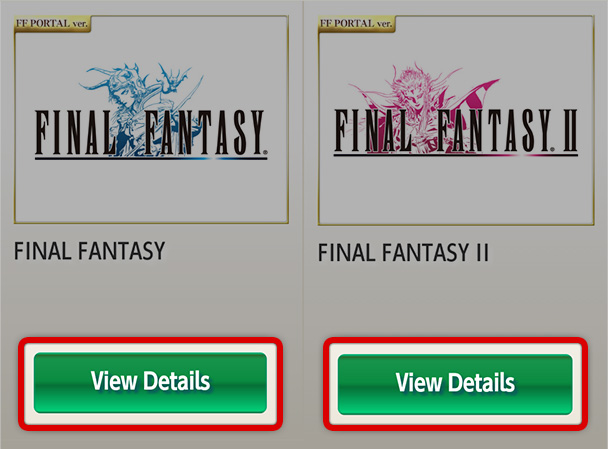 3. Then tap "START GAME."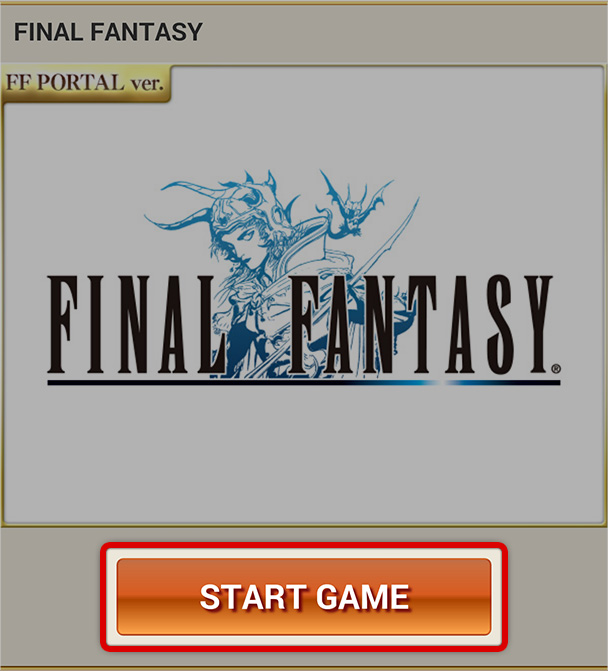 *This app is made specifically to launch from the FF Portal App only.
*The Portal Version is not compatible with other FF release of the same title.
Triple Triad for your smartphone!
The popular card game from FINAL FANTASY VIII is now available as an in-app game for the FINAL FANTASY Portal App!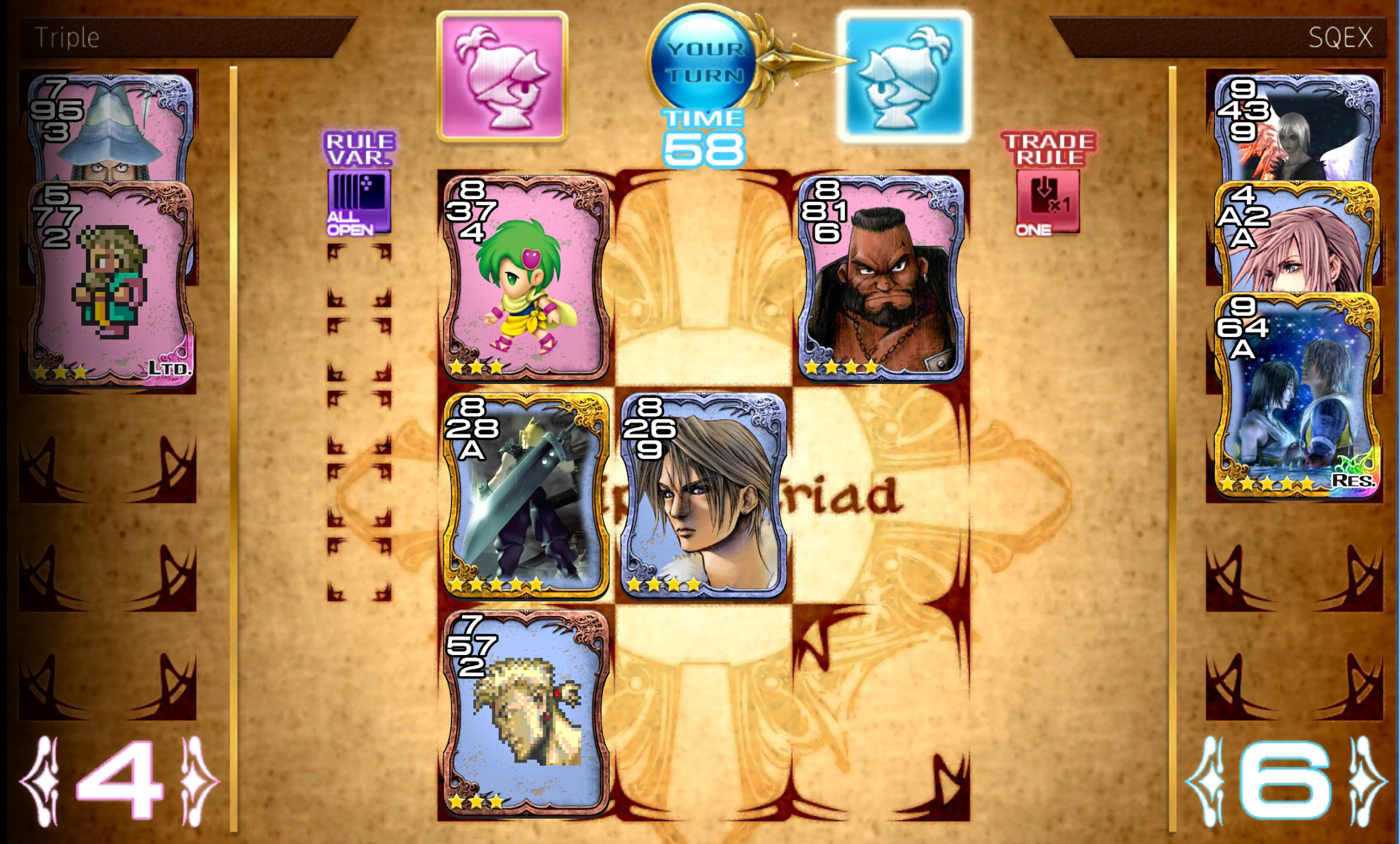 Over 300 cards representing the entire FINAL FANTASY series with more cards added periodically!
Win matches to obtain more cards, and create a collection of your favorite characters or series!
And not to worry, losing matches will not result in losing cards!
Play at least one match a day to receive Portal Points!
Starting the Triple Triad app
Launch the game by tapping the "Triple Triad" icon at the top of the app's top page.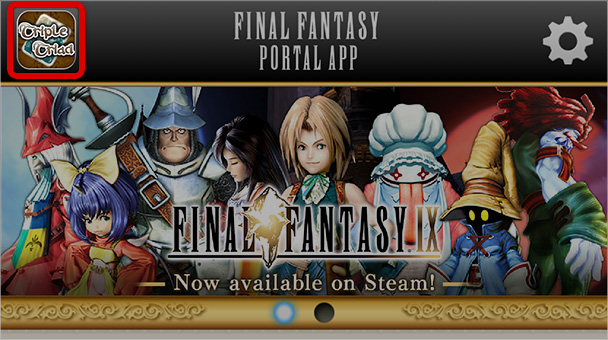 Collect points to exchange for items!
By logging in through your Square Enix account, you can acquire "Portal Points"! Exchange these points for various items, such as wallpapers and other digital contents!
Collect even more points by reading up on the latest news and watching videos. If you reach your point goal each month, you can earn items as rewards!