This is an overview of how to obtain cards in "Triple Triad"!
Players can obtain cards in one of four ways:
Defeat FINAL FANTASY protagonists to get cards!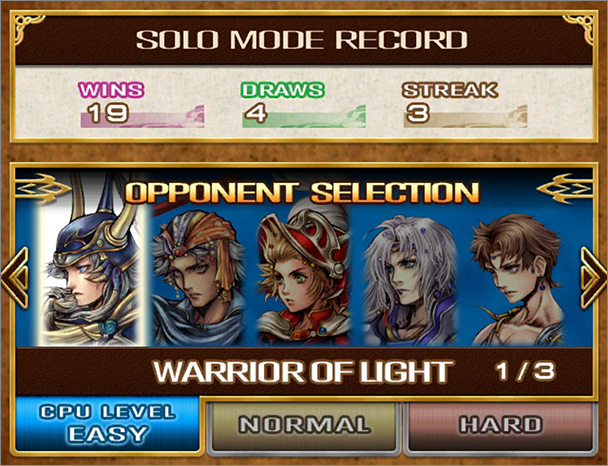 Engage in card battles against protagonists from the FINAL FANTASY series, and defeat them to obtain more cards!
There are three difficulty levels (EASY/NORMAL/HARD), and enemy decks change randomly as well!
Sometimes, you may even come across some super-rare cards!
Defeat other players to get cards!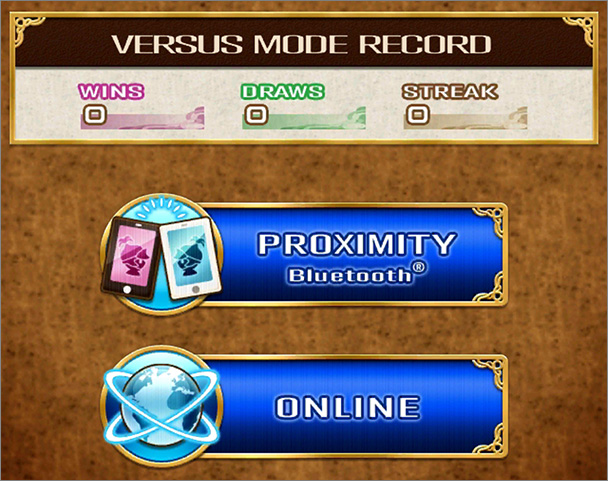 Take on other players via Bluetooth, Game Center, Google+, etc.!
Of course, if you are victorious, you will obtain cards!
Are there any players around you who have cards that you might want...?
Unlock achievements to get more cards!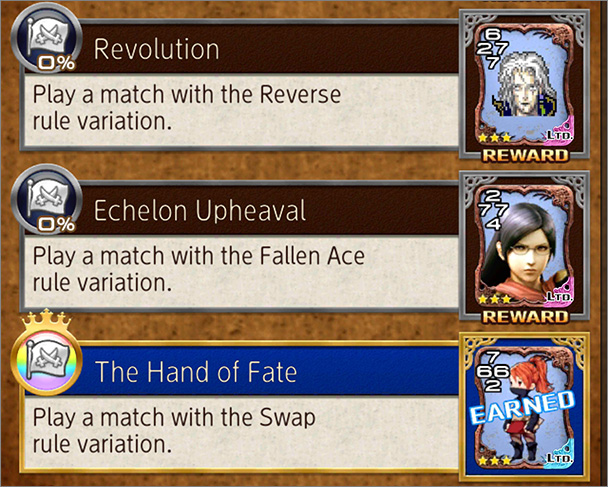 You can unlock achievements by fulfilling certain conditions, and you will be rewarded with cards.
Exchange Portal Points for cards!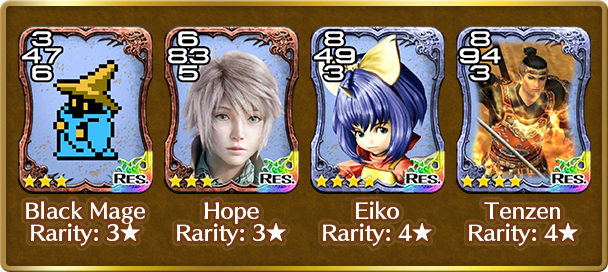 You can get limited edition cards by exchanging your Portal Points at the Item Exchange.
Go to Item Exchange
Cards
Card Types
Unrestricted cards
Unrestricted cards can be obtained at the end of both solo and versus matches.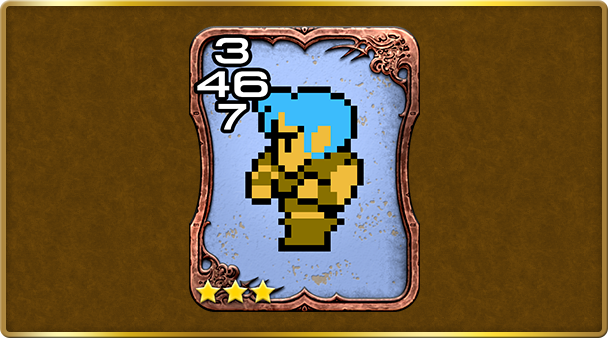 Limited cards
Limited cards can be obtained through versus matches if the user has owned the same card at least once in the past.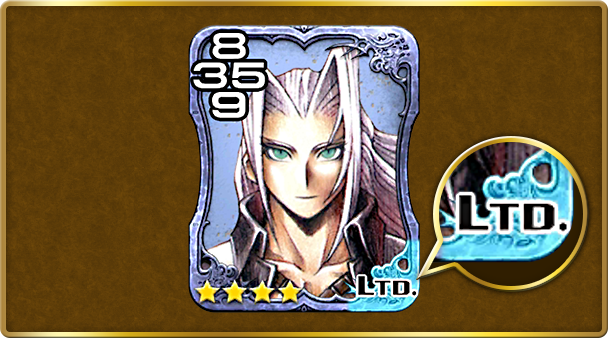 Restricted cards
These invaluable cards are generally given for completing achievements. Unlike limited cards, you cannot obtain them through versus matches.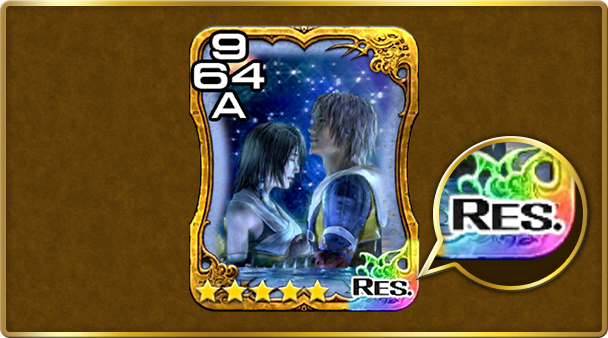 Card examples: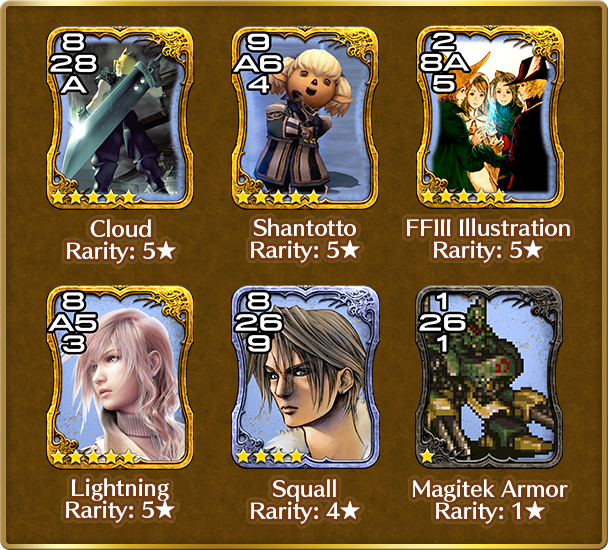 START GAME