FINAL FANTASY XIV Four-Year Anniversary 14-Hour Broadcast
The FF Portal staff gatecrashed the 14-hour broadcast held on 9/2 to mark four years of FINAL FANTASY XIV. Here are a few shots taken during the show!
The broadcast was streamed live from the twentieth floor of the Square Enix Tokyo HQ. There sure is a lot of equipment!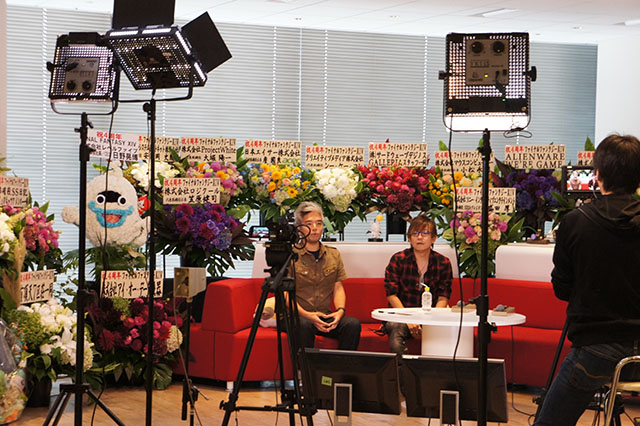 Some of you may remember this gigantic control deck. When are they planning to use it?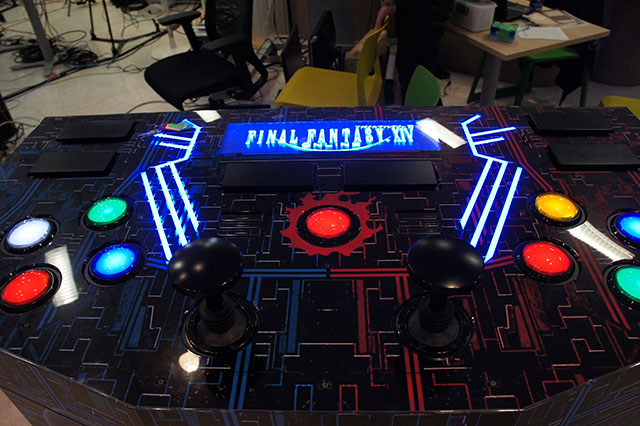 Here's Kazutoyo Maehiro, Scenario Section Manager, sporting one of his handmade T-shirts. The theme this time was "Broken Grade V Materia" and it brings back painful memories of all those failed attempts at forbidden melds!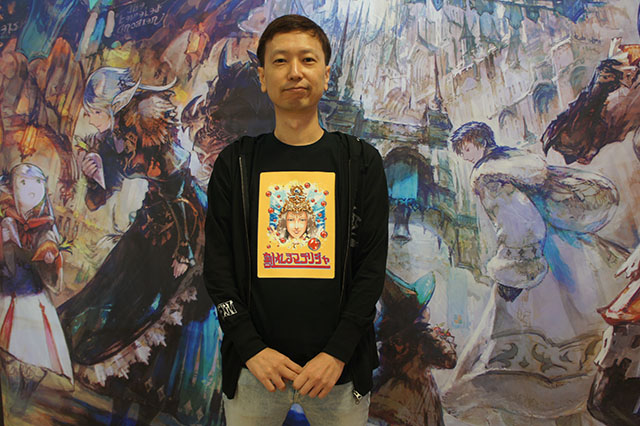 Before the broadcast began, we asked some of the developers to take part in a survey.
Where would you rather live: Doma or Ala Mhigo?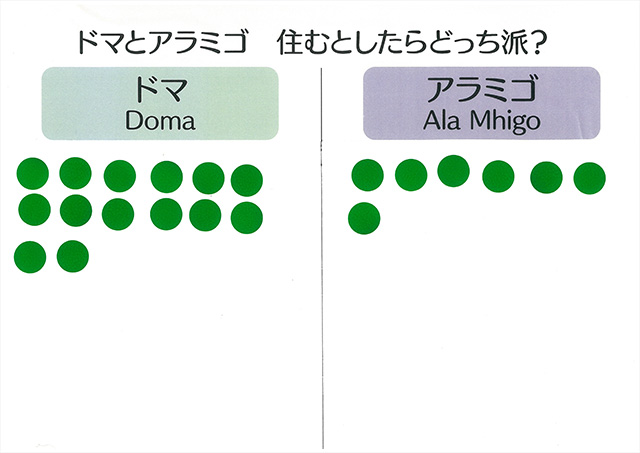 Doma was the clear winner. We had a few interesting responses, such as "Is there anywhere to actually live in Ala Mhigo?" and "I want to live in the Azim Steppe."
Who do you prefer: Alphinaud or Alisaie?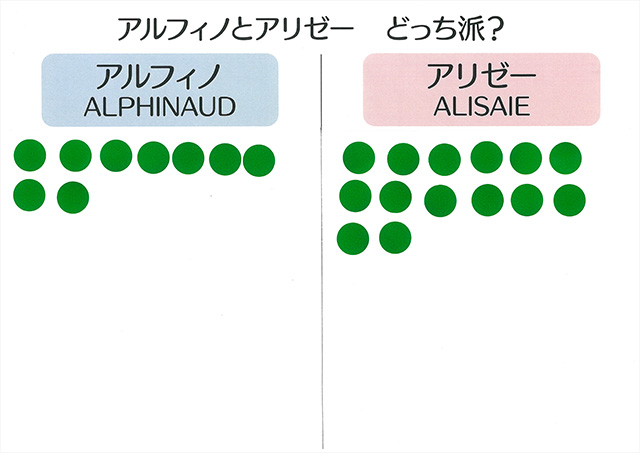 Alisaie came out as the winner in this battle of the siblings. She certainly made an impact in "Stormblood." Responses included "She went through so much with the whole Bahamut thing," and "I'm going to pick the girl!"
Who's your favorite NPC?
Magnai: The development team call him "Yohai-san" due to his habit of using this unusual term in the Japanese version to refer to himself and his people.
Gosetsu: "I'd like to meet Gosetsu."
Isse: "His story made me tear up..."
Other favorites were Hien, and characters from "Heavensward" such as Haurchefant and Ysayle.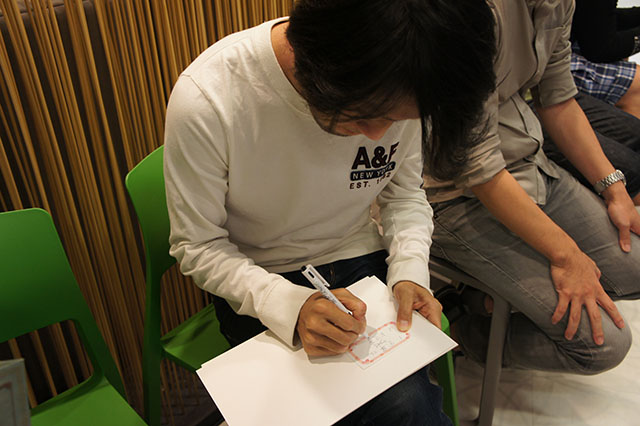 What's your favorite in-game food or drink? Which would you like to try in real life?
Persimmon leaf sushi: "I use this one a lot."
Mineral water: "Great for leveling up."
Onigara-yaki: "I can't imagine what this would actually taste like."
It looks like the most popular choices were the items used for raids, boosting crafting stats, or those easily available for leveling up.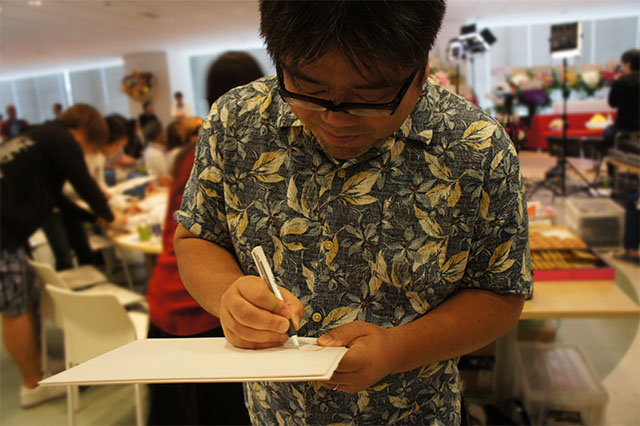 Thanks to everyone who took part in the survey!

The live broadcast started at 12:00 noon, Japan time. Yosuke Matsuda, the Square Enix CEO, joined the development team for a look back at the last four years of FINAL FANTASY XIV.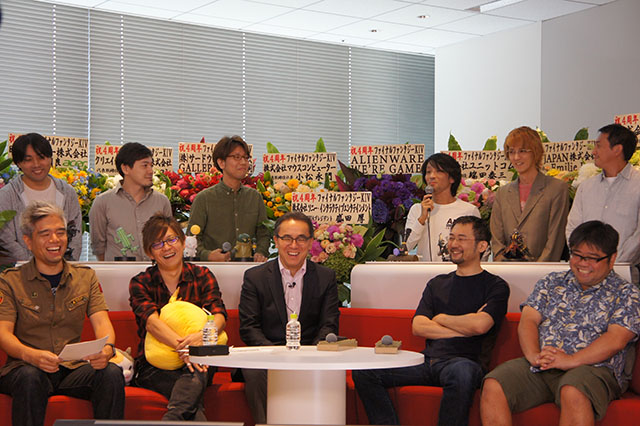 The editors of Famitsu magazine sent us this lovely Namazu cake. The glistening slime effect makes it uncannily realistic...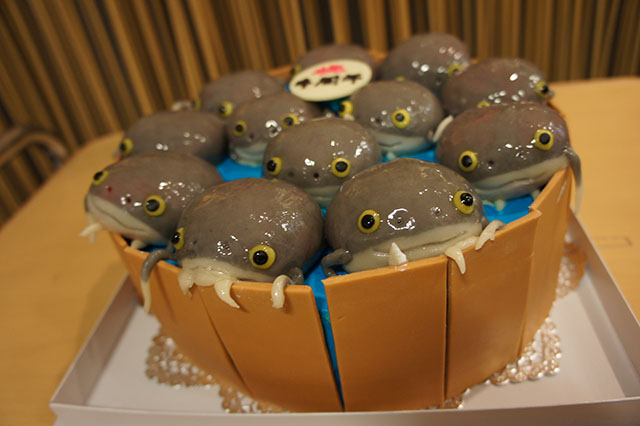 At 1 p.m. the Japanese voice actor Rie Tanaka arrived dressed as Sadu. As a committed FINAL FANTASY XIV player herself, she had a ton of questions for Yoshi-P.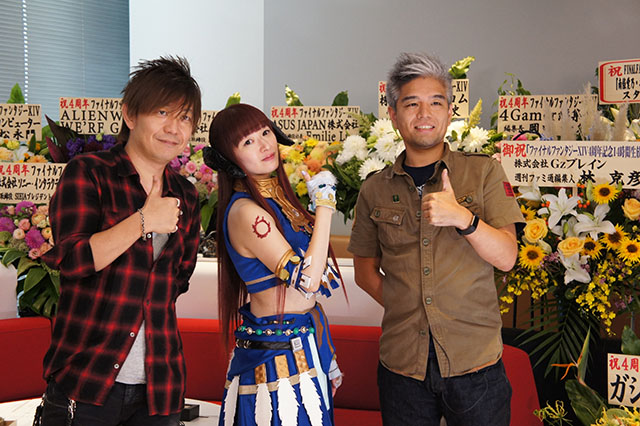 Meanwhile, Hiroshi Takai, Design Section Manager, hosted this year's "Challenge Accepted!" held on our secondary broadcast. He comes up with a new challenge every year, and this time was no different. This year's theme was the "Atma Japanese Restaurant" and the goal was to fill three lines in Khloe's journal. The Sound Director Masayoshi Soken even came dressed as Khloe!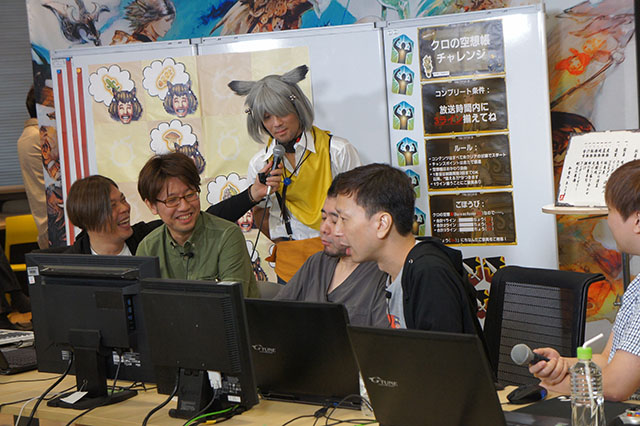 "Hey there! Here's a new journal!"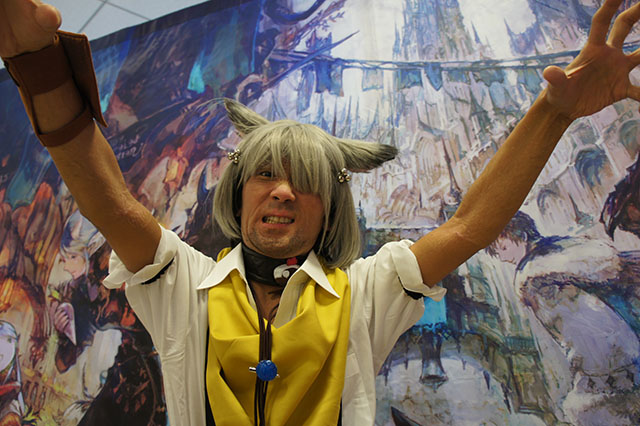 The 38th edition of "Letter from the Producer Live" started at 2:30 p.m. and covered the 4.1 patch. We were joined by Algebra Factory CEO, game designer, and writer Yasumi Matsuno, and talked about the upcoming Alliance Raid "Return to Ivalice"!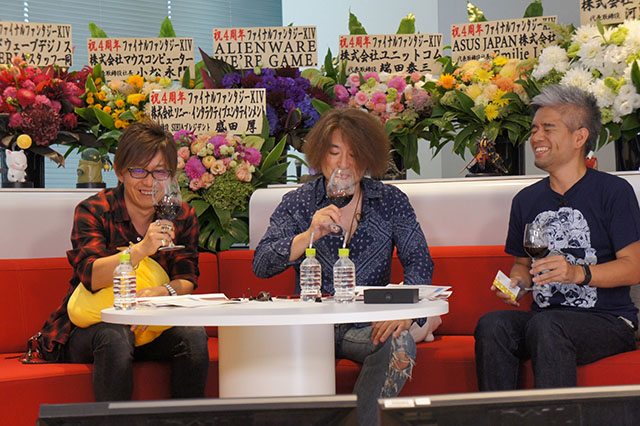 The FF Portal staff said their farewells at this point, but there was still a lot more ground covered in the broadcast. Highlights include:

- "From Eorzea with Love" web radio show with singer and voice actor Yoshino Nanjo.
- An impromptu introduction to motion capture as part of the FFXIV community stream.
- Yoshi-P's Room featuring Teru, vocalist from the rock band GLAY.
- NGC's "FINAL FANTASY XIV" (Season 3) live broadcast hosted by Edosan and Fumiichi.
- Level-5 CEO and president Akihiro Hino had a nice chat with Yoshi-P.

The live broadcast ended at around 2 a.m. That's it for our report on the FINAL FANTASY XIV Four-Year Anniversary 14-Hour Broadcast!