Game Introduction
A fascinating cast of characters of different races and eras.
An incredible story that leads you through the past and future to save the world.
Combine your strengths to defeat powerful foes in intense battles.
FINAL FANTASY DIMENSIONS II is an RPG that brings a new legend to the world of FF.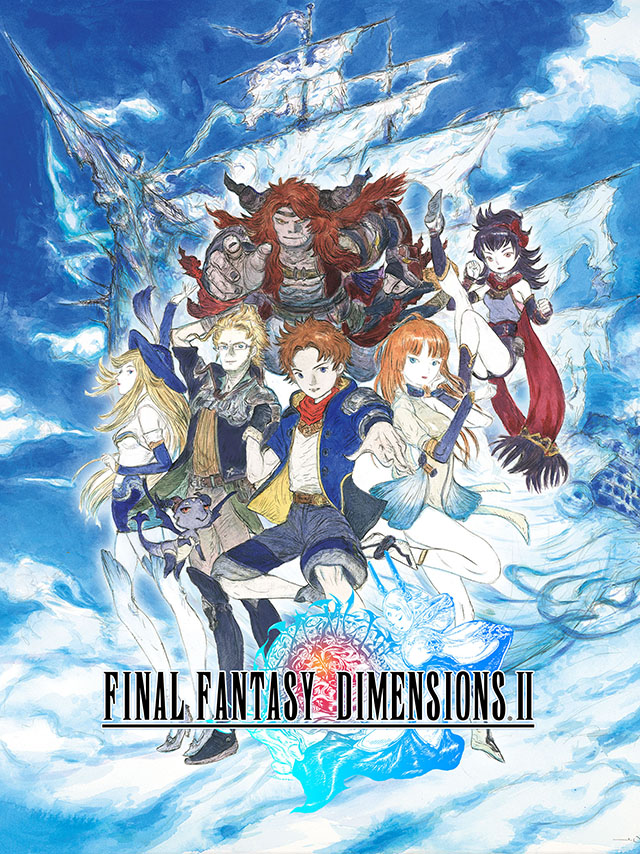 A great adventure that transcends time and space
Our hero Morrow and heroine Aemo travel through the present, past, and future and gain allies along the way on their great quest to save the world.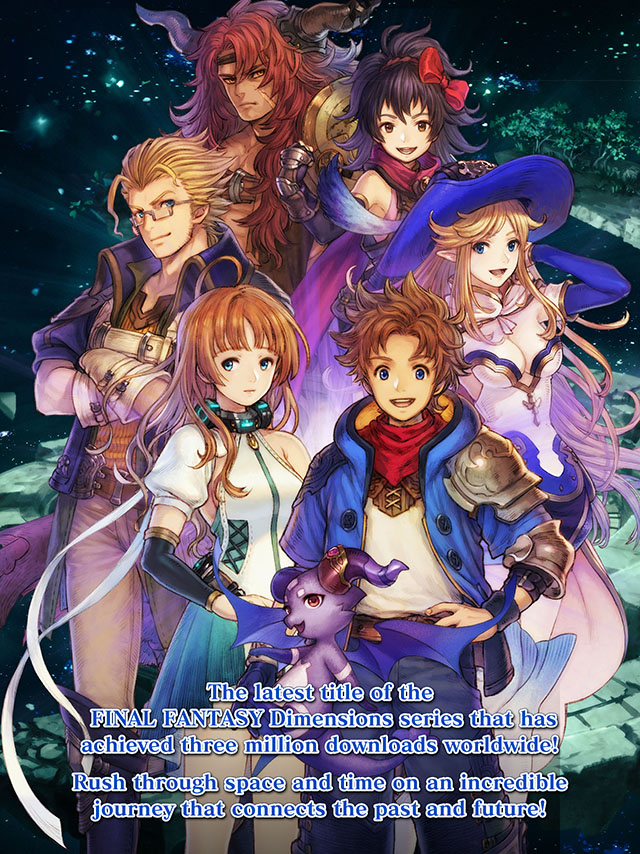 Abilities and summon magic
Battle monsters with a simple and strategic active command system!
Select from abilities like magic, skills, and powerful summons to battle terrifying enemies and emerge victorious!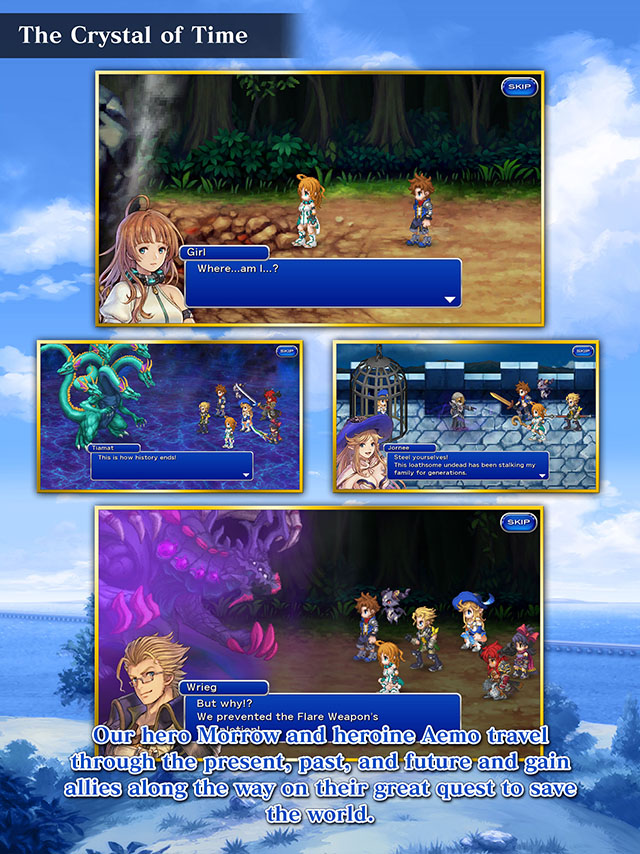 Crystals that house the power of the Eidolons
Equip and fight with crystals known as signet stones to acquire new abilities for your characters.
Many of these signet stones possess the powers of summoned beasts from throughout the history of the FF series!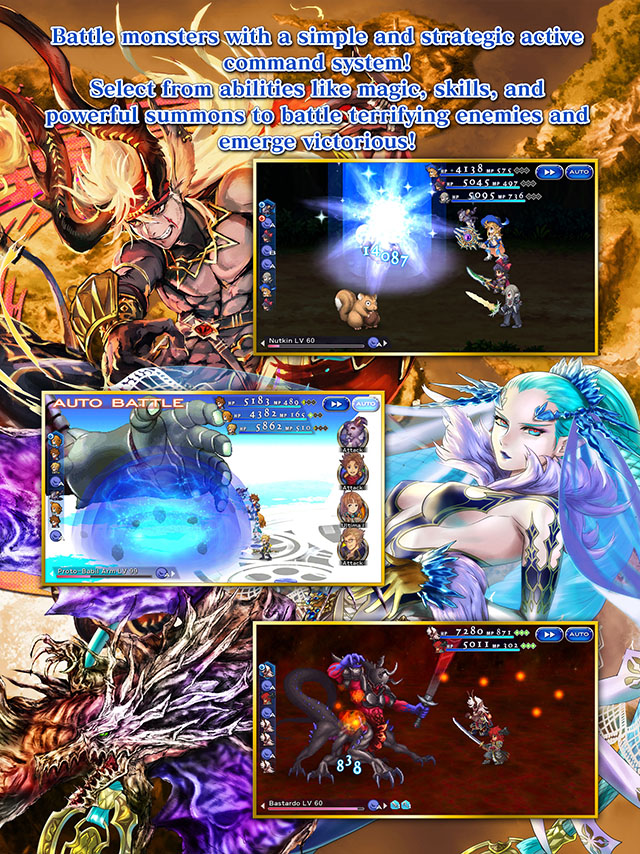 Characters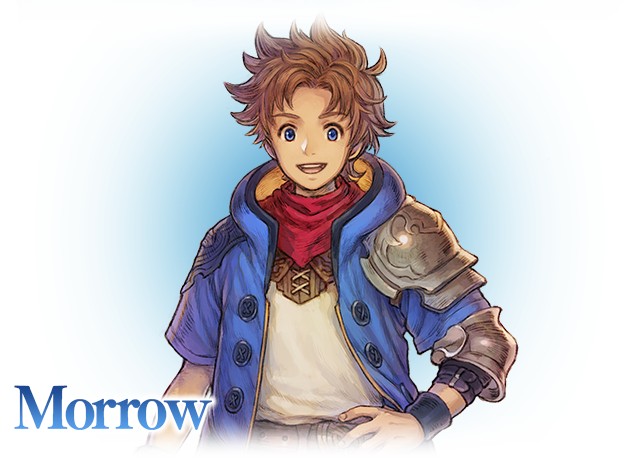 A frontier boy who yearns for adventure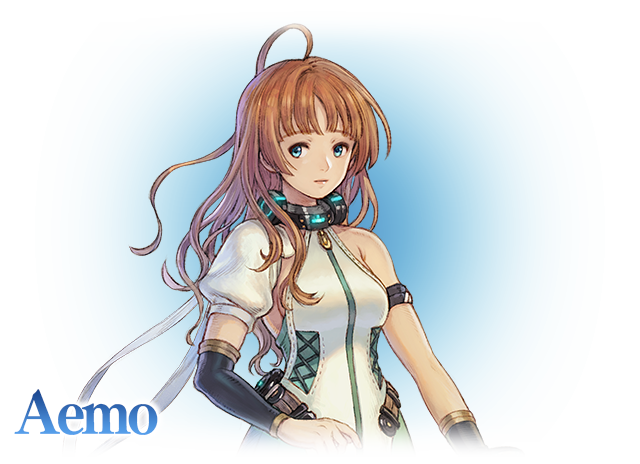 A girl from the future with no memories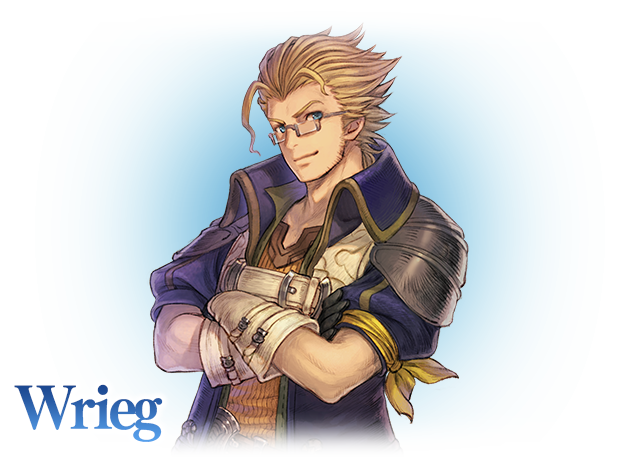 A dependable adventurer who travels the world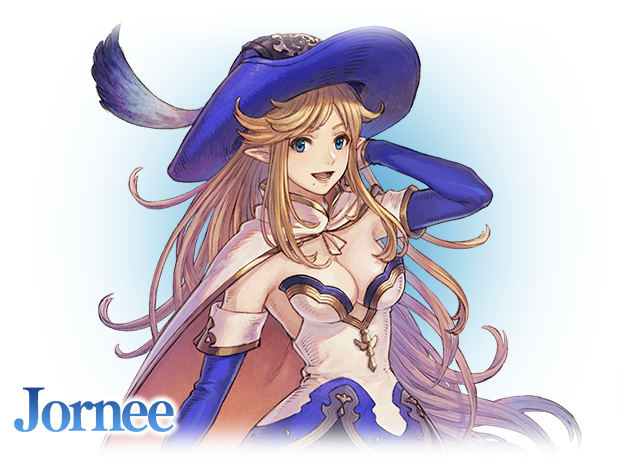 An elven princess full of curiosity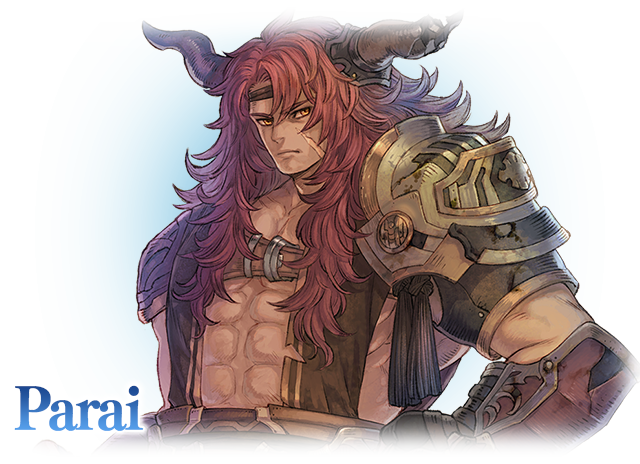 A lonely man with dwarfish blood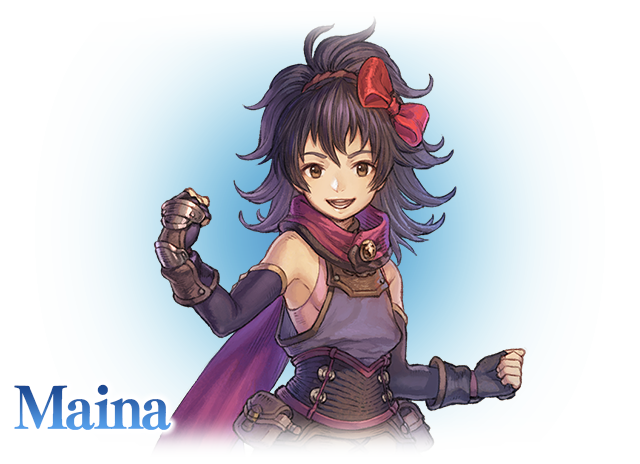 The descendant of ninja who lurks in the shadow of time
The newborn Eidolord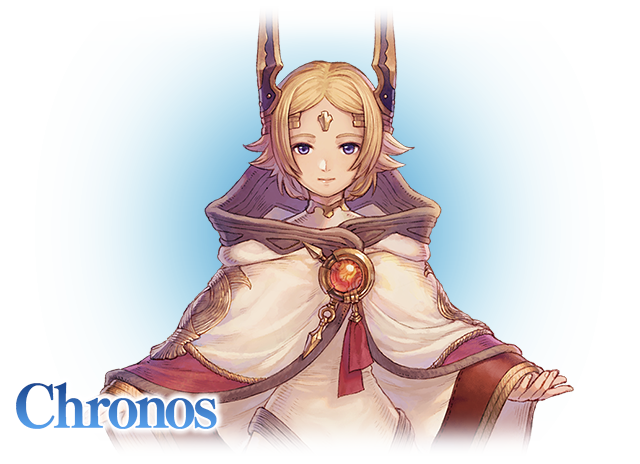 A crystalized girl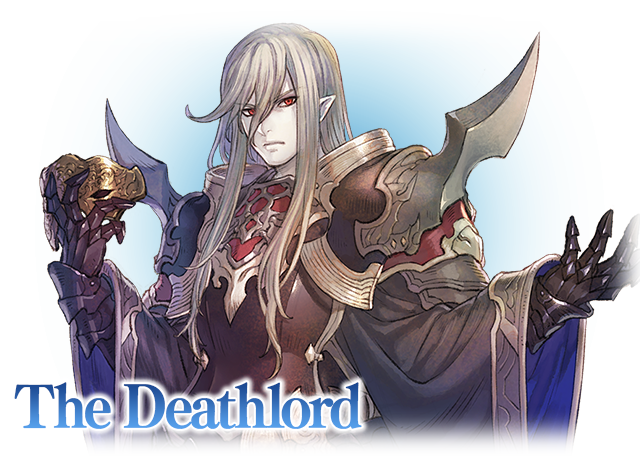 An immortal dark elf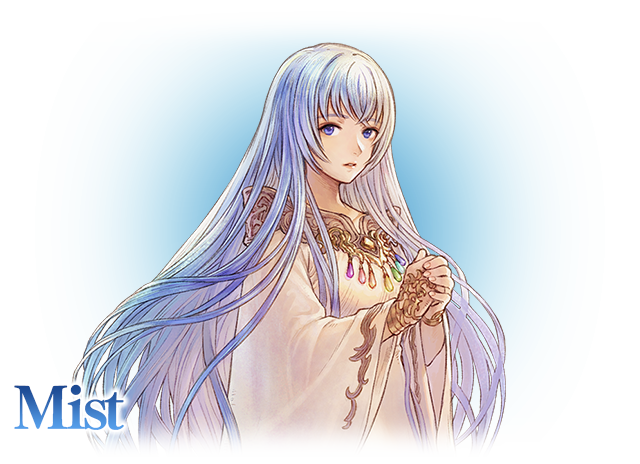 The Fayth of Eureka
Message from Takashi Tokita
Takashi Tokita, general director of FINAL FANTASY DIMENSIONS II, has a special message for everyone!
Takashi Tokita

The classic, timeless atmosphere of the early FINAL FANTASY titles was the inspiration for the first FINAL FANTASY DIMENSIONS, which led to the creation of the second game in the series. The first was enjoyed by FF fans around the world, so ever since the Japanese launch of FINAL FANTASY DIMENSIONS II, people have kept asking, "When is the global release? Come on, hurry up and make a worldwide version!" It was great to hear such positive responses, and we're sorry to have kept you all waiting for so long. It's our pleasure to announce that Morrow's adventures through time and space can finally be enjoyed by players all around the world. Your feedback is hugely valuable to us, so please play the game and let us know what you think!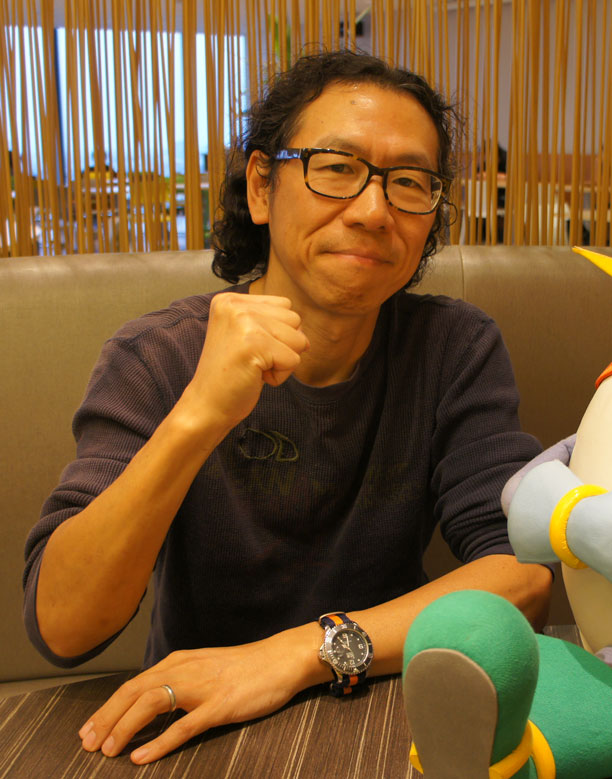 Takashi Tokita
Square Enix Co., Ltd.
Business Division 8
General Director

Takashi Tokita joined Square in 1986 and worked as a graphic designer on FINAL FANTASY and The FINAL FANTASY Legend. He later became a game designer for FINAL FANTASY IV and Parasite Eve. After taking up the role of director, he has worked on numerous titles such as Live A Live and Chrono Trigger. FINAL FANTASY DIMENSIONS II is the latest in his line of episodic mobile titles which also includes FINAL FANTASY IV: The After Years and the original FINAL FANTASY DIMENSIONS.
Brand-New Wallpaper
The master illustrator Yoshitaka Amano brings his distinctive style to FINAL FANTASY DIMENSIONS II with this beautiful new artwork.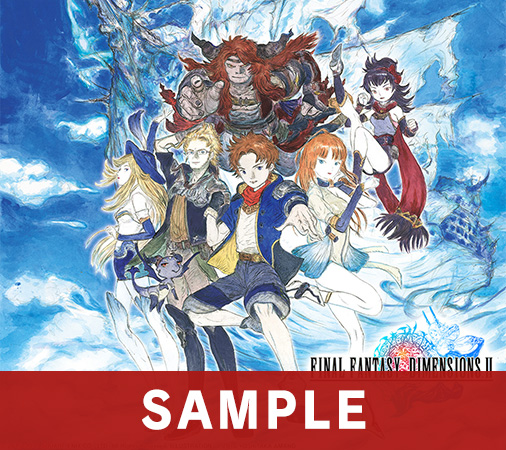 ■Digital Content (Wallpaper)
- Item name: Wallpaper: Image Visual

Here's Morrow and the gang!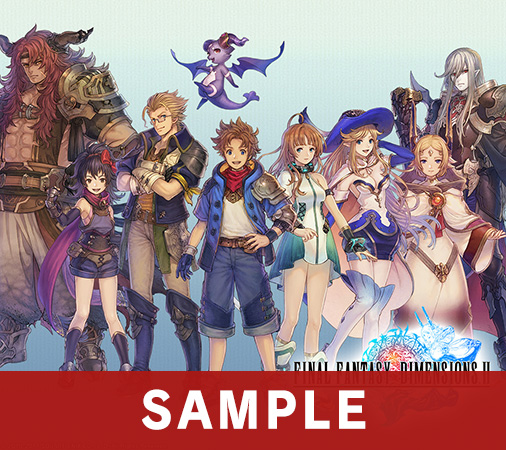 ■Digital Content (Wallpaper)
- Item name: Wallpaper: Character Image Illustration

And finally, a dynamic piece that perfectly encapsulates the mood of FINAL FANTASY DIMENSIONS II.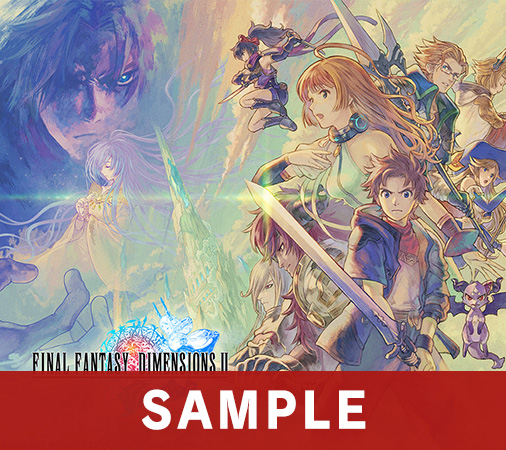 ■Digital Content (Wallpaper)
- Item name: Image Illustration

Go To item Exchange